Michelle and I spent a lot of time at Cherry Beach this summer with our three dogs. Everyone in Toronto knows of Woodbine Beach, but Cherry Beach is much more hidden and I think less people know of its existence.
it's a gorgeous beach and an awe-insipiring view to wake up to in the morning! (Lots of cars park there in the summer and stay overnight…) There's also a huge off-leash dog park there which gets very close to Centre Island. In fact, I hope to work on my swimming skills over the coming months so I can be confident enough to swim across next summer!
Here are some random photos I took at Cherry Beach in and :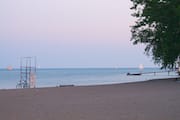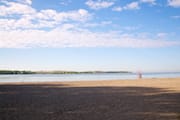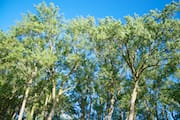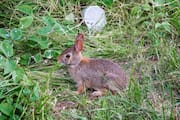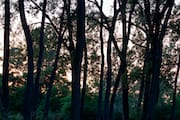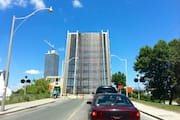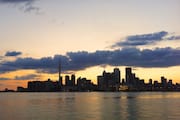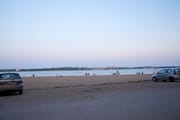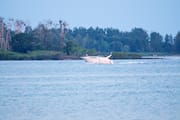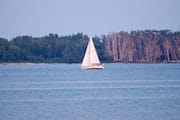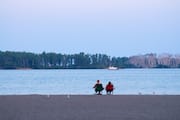 The photos show a very tranquil and quiet beach (which it was, on weekdays) but I wish I had taken photos on the weekends too when it was much busier and packed with lots of people partying and having a good time…
Toronto is such a beautiful city!