After a very disappointing lunch at Spicy & Sweet Chinese Restaurant in early April, I had given up hope of having a good Chinese restaurant on St. Clair West:
There are so many great restaurants in this area that eating here just doesn't make any sense at all. And if Chinese food is what you're craving, Chinatown is only a short TTC ride away. Lesson learned!
Nevertheless, when I came across Dragon Delight a couple blocks west, my curiosity got a hold of me and I couldn't resist the temptation to give it a shot.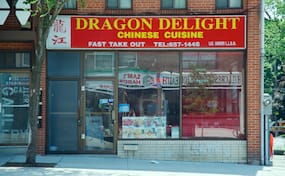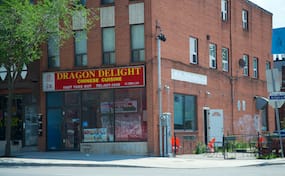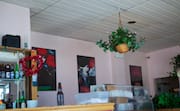 Inside, I found a very simple interior with only the minimal amount of effort put into the decor, a little run-down and out-dated, but clean, bright, open and very inviting. It gave me the impression that perhaps the majority of their business is in the form of take-out and delivery, and my suspicions were all but confirmed once I saw that the only menus they had were in the form of take-out pamphlets.
With the France vs. Honduras World Cup Soccer game playing in the background, I ordered a Corona and #804 — House Combination Shanghai Thick Noodles (BBQ pork, chicken, beef & shrimps $9.75).



The Shanghai Noodles were packed with meats and vegetables, so much in fact, that I was left wanting more noodles and less "stuff". The meats were fresh, the shrimp were clean and the vegetables were also fresh, crisp and not overcooked. Nice. The cabbage was sliced a little too thick for my liking but there wasn't very much of it so it wasn't a huge deal. The dish was a lot spicier than I was expecting though, and had way too much garlic as you can see in the photos. Though it didn't come anywhere close to the quality and taste you'd get in Chinatown, it was a very decent plate of Shanghai Noodles overall. And it was good enough to warrant a second visit.
I wondered if perhaps there was a special dish at Dragon Delight that was a cut above the rest. Sometimes, a restaurant will have one thing that they make exceptionally well, but it's not always easy to find out what that is. A Foursquare tip suggested that their Lo Mein is amazing:
The Shrimp with Lobster Sauce Lo Mein is amazing. Spring rolls are big and yummy! Huge portions, I got almost 3 meals out of my lo mein. Some odd regulars hang out here so I prefer to get take out lol

— Ashlee Dii Que
So I went the next day, thought why not!, and decided to go ahead and order #51 — Vegetable Spring Roll ($1.50) and #761 — Shrimps with Lobster Sauce Lo Mein ($10.50), this time with the Germany vs. Portugal World Cup Soccer game playing on their TV.





The Lo Mein noodles were not overcooked and still had bite to them. It was indeed a very large portion as the Foursquare tip suggested, but not even close to three meals in one. Of course, void of vegetables of any kind, this dish was obviously meant to be an accompaniment to something else and not a complete meal, but the Shanghai Noodles I had the day prior could have easily been a complete meal for anyone. I was impressed at the size of the shrimp: they were much bigger than I was expecting, and the black bean sauce had a very generous amount of lobster too. Plus, the texture of the shrimp was perfect: crisp, fresh, not tough and not at all chewy… Again, there was a ton of garlic in this dish, but this time it wasn't as overpowering as in the Shanghai Noodles. A good dish overall, but very short of "amazing" like the Foursquare tip suggested.
The spring roll was tasty, crispy and noticeably fresh. I wasn't offered plum sauce until I was already three quarters finished though, and it was so much better with the plum sauce, so I suppose it was better late than never?
It wasn't until someone else ordered some spring rolls and asked for plum sauce that they realized their oversight and came to offer me some plum sauce packets for my spring roll as well. I suppose it's good that they at least offered me some in the end and tried to correct their mistake, but I would have been more impressed if they hadn't forgotten in the first place. The fact that their attention was very much distracted by the world cup soccer games probably had something to do with that…
For the most part though, the service was very transactional. Nothing terribly wrong about it, a little indifferent, and nothing memorable making me want to go back.
During my second visit, I noticed a lot of people coming in to order combination dinners for one, to go. Sweet and sour chicken balls seemed to be a favourite. The food for these combination dinners is prepared in advance and kept warm at the end of their bar for easy access, but when I stood at the bar waiting to pay, I examined the food very carefully and it didn't look too bad.
The restaurant didn't have real chopsticks either (just disposable wooden ones), so if it wasn't already, it immediately became obvious that take-out and delivery is their mainstay.



The bathroom in the basement revealed a lot about Dragon Delight. It was smelly, dark, poorly maintained and not very clean. Though I didn't need to use it, I had a look in the toilet stall and there was absolutely no light in there. Scary!
When looking for their Dinesafe information for this review, I noticed Dragon Delight has quite a history of yellow/conditional passes, and even when they do pass inspection with a green, they still have a lot of issues. After seeing their bathroom, I'm not at all surprised, but they do hide it well in the appearance of their dining room…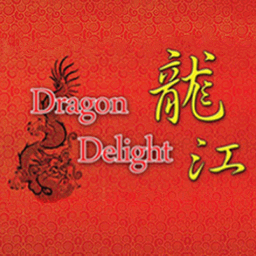 Dragon Delight
825 St. Clair Avenue West
Toronto, ON M6C 1B9
(416) 657-1448
DineSafe
While the food I had at Dragon Delight wasn't terrible, in the end it's sort of the same verdict as with Spicy & Sweet Chinese Restaurant — there are just too many great restaurants in this area that eating here doesn't make any sense. In the future, I'll just hop on the TTC and head to Chinatown when I want Chinese food.