Michelle and I have been making a lot of cakes lately – Michelle says she wants to make me a cake for my birthday, so she's been practicing…
Here's the latest cake Michelle has made, a black forest cake: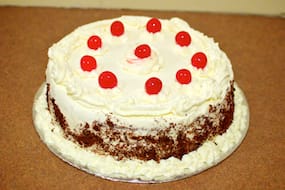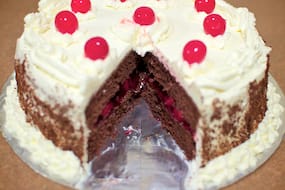 When I was helping Michelle to make this cake, (walking her through the process more than anything, but letting her do all the actual work), we turned the whipping cream into butter and whey the first time around, but there was no way we over-mixed it. that's never happened to me before and I wasn't sure why it happened so I quickly checked on the internet to find out what went wrong – the answer was simple.
For some reason, I thought we were supposed to leave the whipping cream at room temperature for a while so that it would whip better, but it turns out, it's the opposite! The colder the whipping cream, the better it whips – it's even recommended to chill the bowl and whisk beforehand too. Oops! So we had to throw out our first attempt and quickly chill the bowl and whipping cream in the freezer before trying again. The second time worked perfectly.