After checking out the Taoist Tai Chi Awareness Day festivities at Yonge-Dundas Square on , I was headed next door to the Eaton Centre. Just as I was about to cross Yonge Street, I saw these two random guys having a dance off on the corner in front of the Turbo Street Funk Band. Unfortunately, I couldn't get there quick enough to capture it all on video since I had to wait for traffic, but I did manage to record the tail-end of it: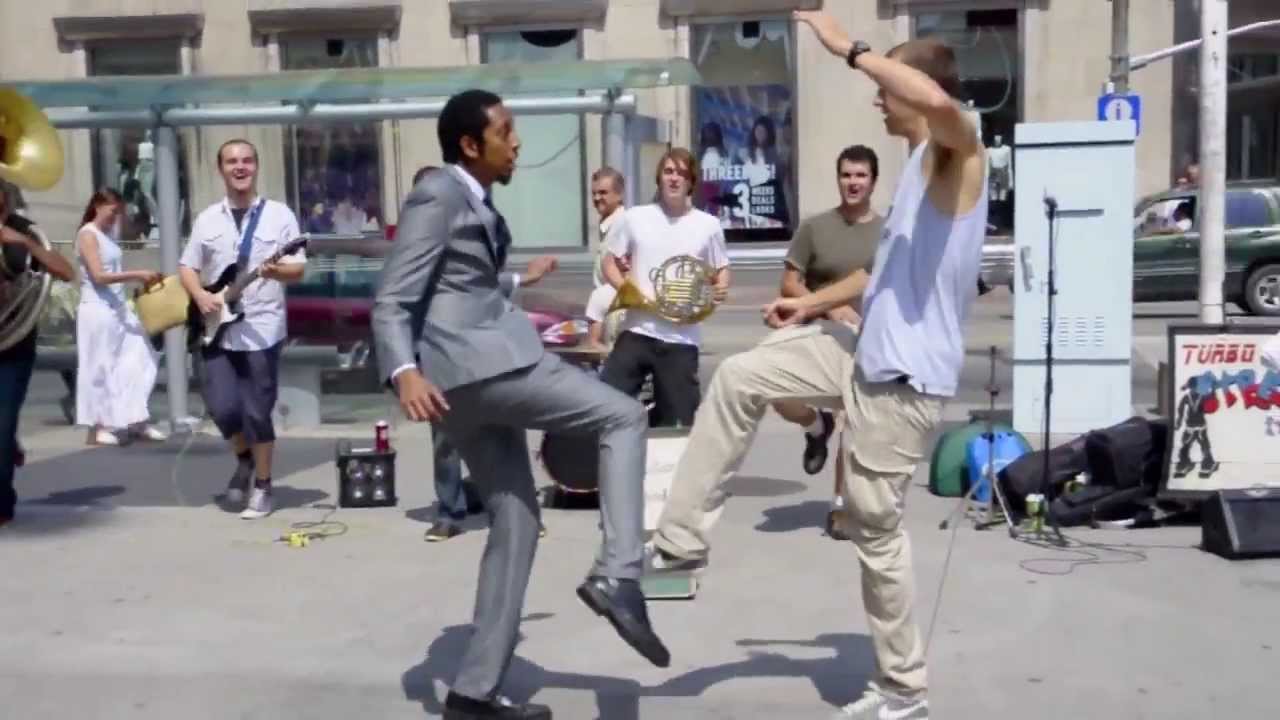 Only in Toronto…
It appears one of those guys was on his way back to the office after having lunch. What a great way to spend your lunch break! I wish I could have caught the first part of it though, it was way more intense and a lot funnier.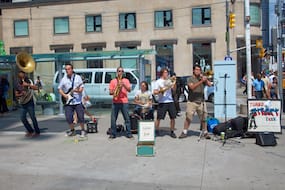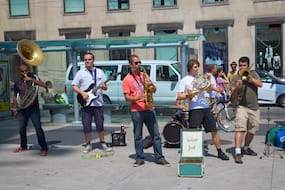 I've seen the Turbo Street Funk guys in front of the Eaton Centre before – they're quite entertaining actually. They must be if they can get two random guys to start dancing together on the street, no? You can check out their website – TurboStreetFunk.com – to watch videos of them playing and find out more about their music.