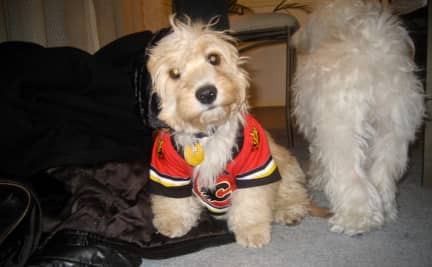 A mere six months after losing Lorenzo, we had to put down Cachita last Saturday. She was twelve years plus three days old. In contrast to Lorenzo who died very unexpectedly, her health was declining slowly but surely for several years.
Cachita went completely blind two years ago and then last year she got some severe cysts that wouldn't stop bleeding — they were so bad in fact, that the vet told us we'd most likely have to put her down in weeks, if not days. But she gave us a whole extra year and she even got to go swimming (her favourite activity) one last time at Centre Island this summer. Imagine a blind dog blissfully swimming in circles, obliviously going deeper and deeper into the lake and gradually further away from the shore without a care in the world — in her mind, the best day ever!
As time passed, she was losing control of her basic functions and started to go senile — she was getting old, and it showed. And then in recent weeks, her "cysts", (which were more likely skin cancer or something more severe), not only came back worse than last year, but started to spread all over her body. They needed to be drained of blood on a daily basis and it was clear that it was causing her a lot of pain. On some days, she was even limping and having a hard time walking around the house. Ultimately, we knew that she was suffering way too much so we had to do the humane thing and let her exit with what little dignity she had left.
So for a year now, we've known that Cachita's days were numbered and that her time with us was quickly coming to an end. We've had time to prepare and get used to the idea so it didn't come as a complete shock to us like with Lorenzo. But of course, just because it's easier doesn't mean it's easy…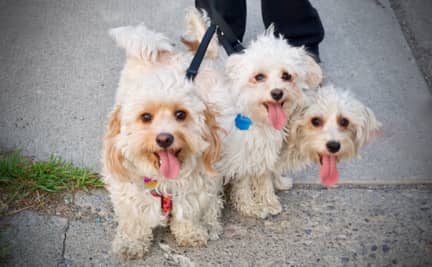 Going from three dogs to just one in the span of six months has been especially difficult for Javier who's having a tough time getting used to being the only dog in the house. His role in the pack was always the role of a follower — the baby even — so apart from mourning the loss of his best friends and showing signs of depression, he's understandably feeling very vulnerable and insecure. It's going to take time…
Javier could tell that Cachita was suffering and in a lot of pain though, and he was there to witness her taking her last breath in peace, so at least he understands what happened and knows that she's not coming back. Hopefully, like us, he can be comforted in knowing that she's no longer suffering.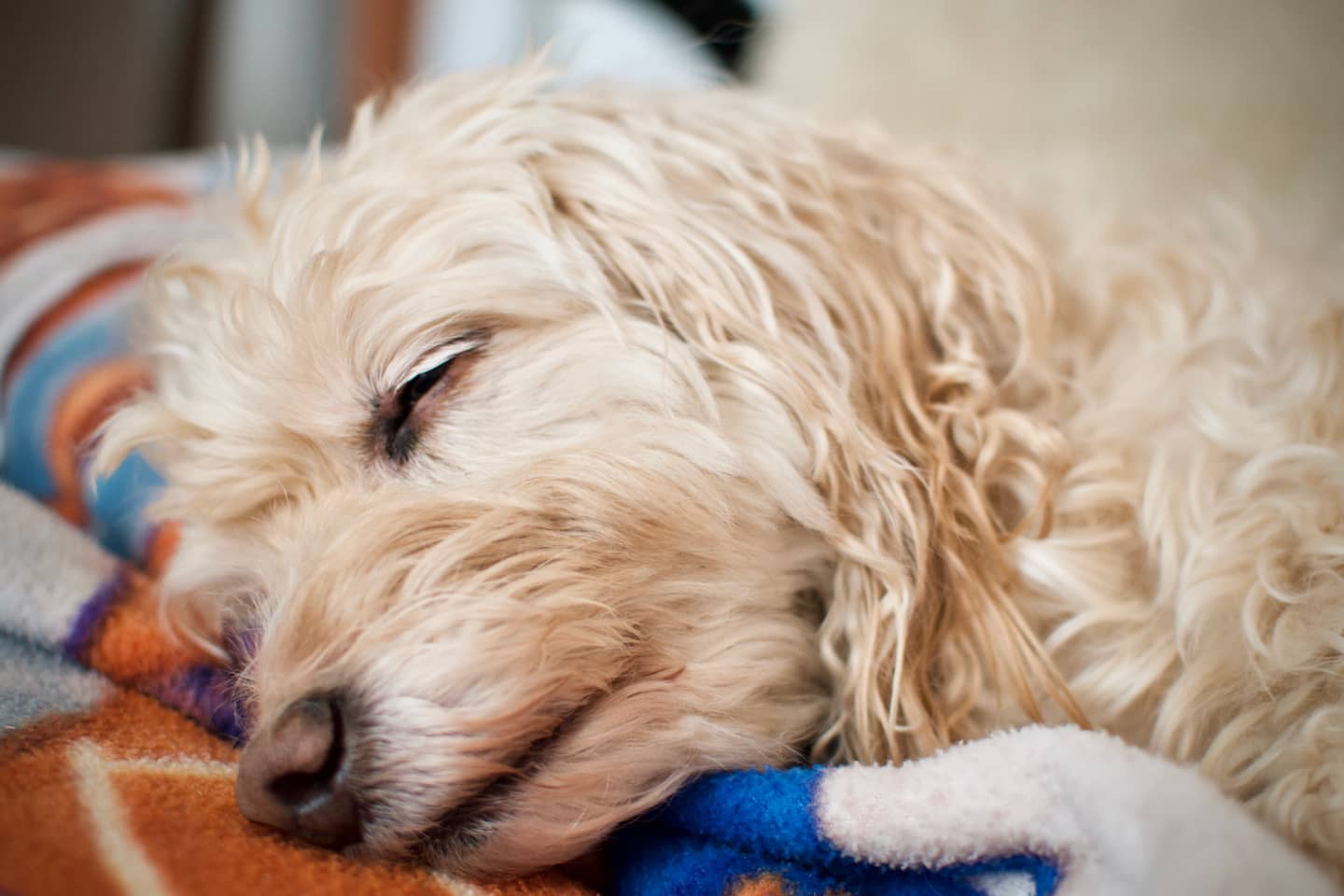 Rest in peace, Cachita. You will be missed.