Singer Style-O-Matic 328 Sewing Machine Restoration
Like more and more things these days, they don't make sewing machines like they used to! New domestic sewing machines are made of cheap plastic and are made to only last a few years. Old machines were made of all metal parts, made to be easily serviceable and were made to last a lifetime.
After being let down by five new sewing machines in just seven months[1] — a Brother, three Singers and even a "high-end" Bernina — I decided to take a different approach and looked at restoring an old machine instead.
After a bit of research, I picked up an old 1960s Singer 328J on Kijiji — with all the original accessories — for a mere $25. The lady I bought it from assured me that it was in working order, but wanted an additional $25 for her time if I wanted to try it first, so I took it as-is. I tested it when I got home and it sewed well, it just needed a lot of cleaning and a bit of fine-tuning. A couple of days later, I found another identical Singer 328J on Kijiji for $20, but without any accessories and the table was in rough shape. I figured I'd buy that second machine for parts and out of two machines, make one really good one.
Before the Restoration
Here are the "before" pictures: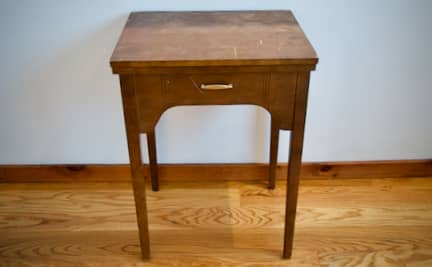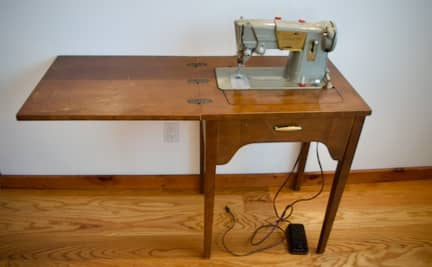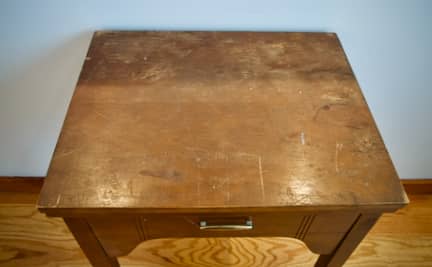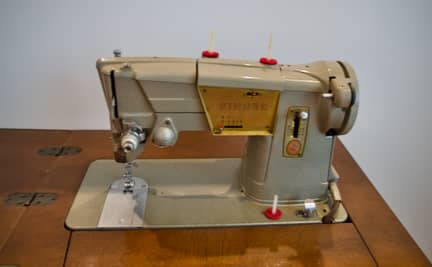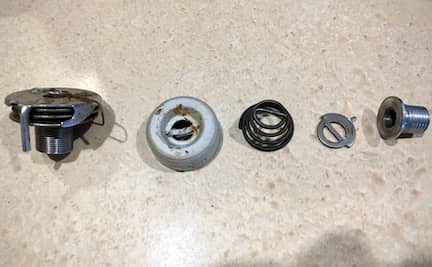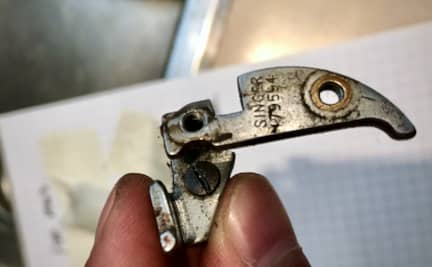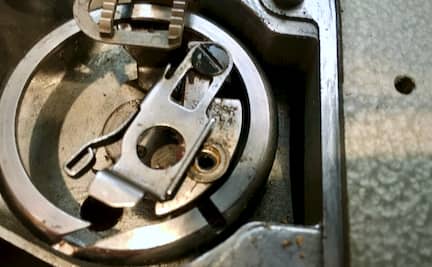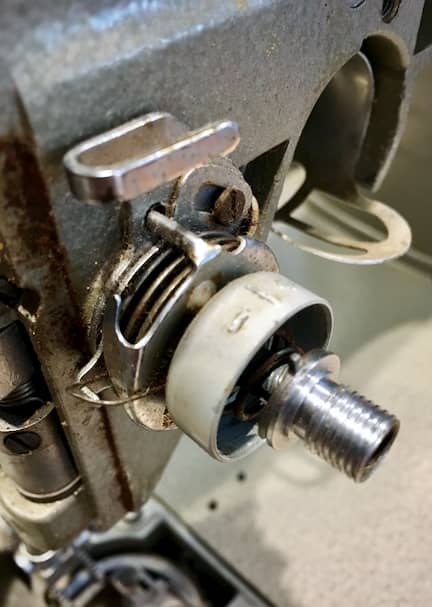 Throughout the next 18 days, I spent over 100 hours restoring the machine and getting it to not only look amazing, but to sew beautifully too. Excluding the costs that went into refinishing the table, I ended up spending just over $300 in parts and materials, including $10 to buy the original service manual online.
After the Restoration
Unfortunately, I didn't remember to document the process by taking more photos while I worked, so here are the "after" photos: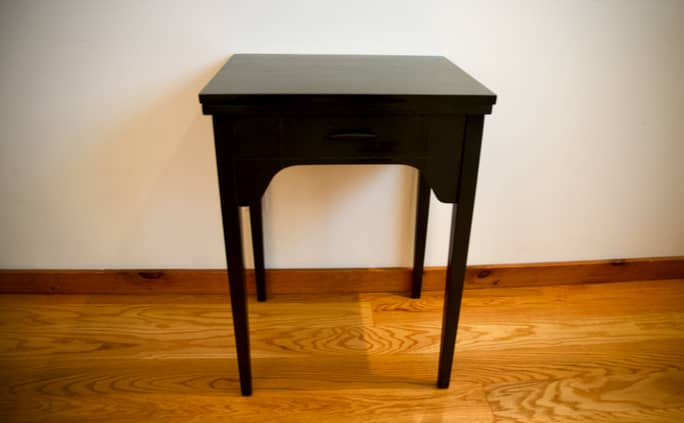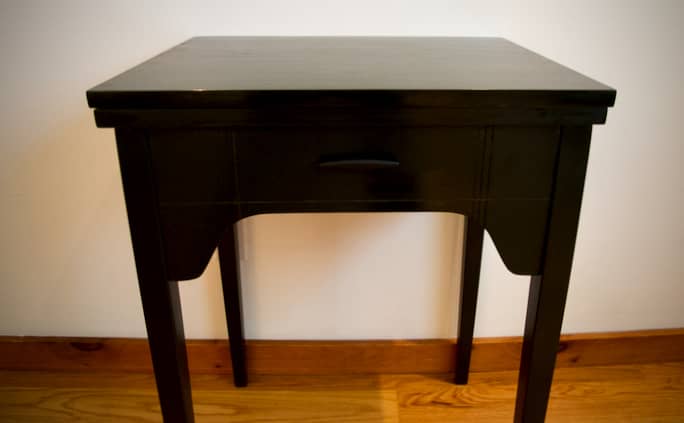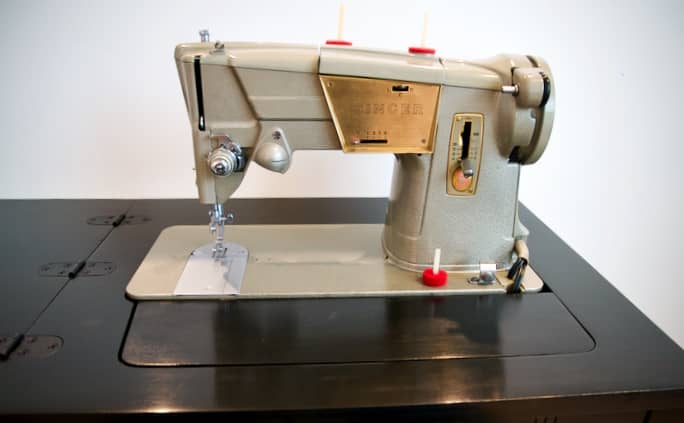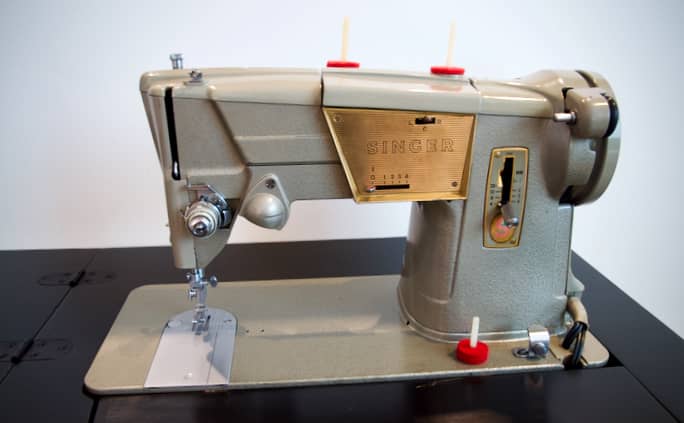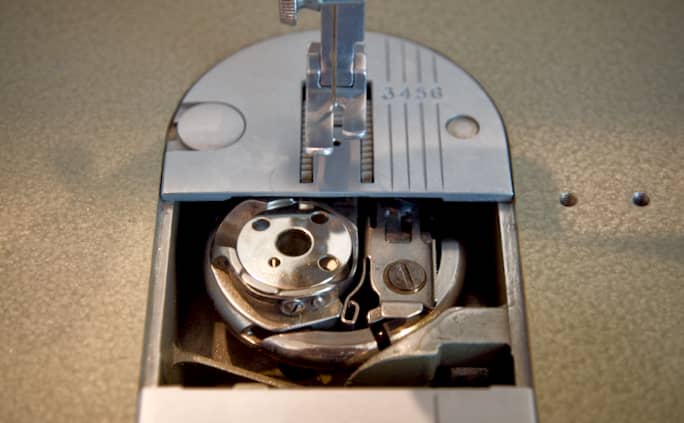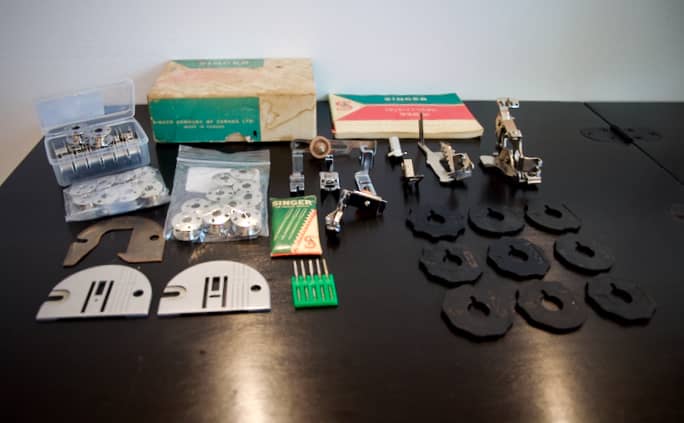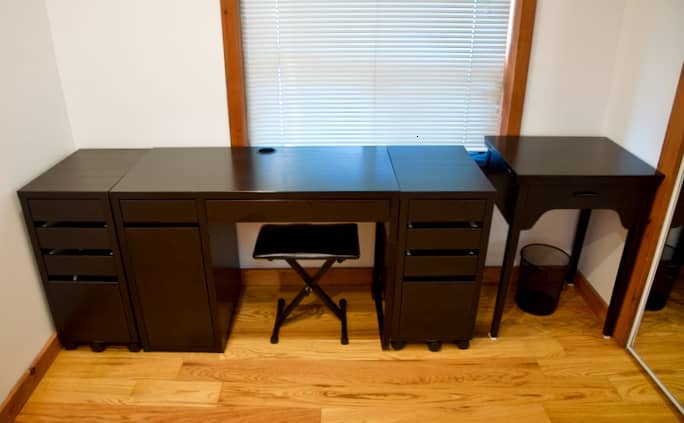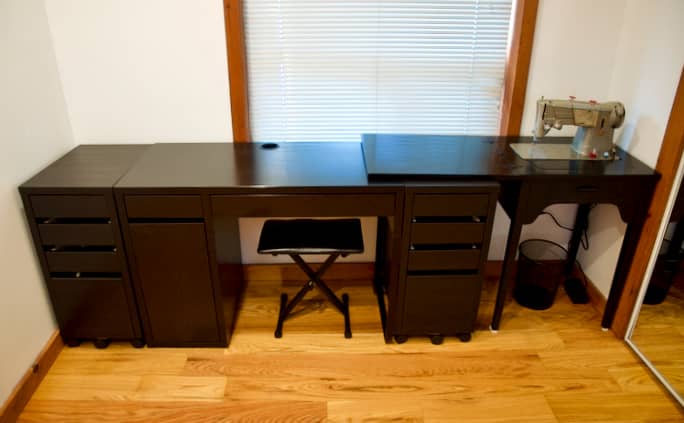 Restoration Details
I sanded then re-finished the sewing table/cabinet with a dark ebony stain and a light semi-gloss matte finish to closely match some IKEA desk furniture, which meant I also needed to strip and spray paint the metal hinges too.
In terms of the machine however, the whole thing was taken apart and thoroughly cleaned, even down to the individual screws! In hindsight, I think I was a little too obsessive about the whole thing…
Once cleaned, lubricated and oiled, everything was adjusted, aligned, timed, calibrated and tested (according to the specifications in the service manual) to ensure smooth operation. Having the 47-page service manual was indispensable! It has a lot of great diagrams and includes hook timing, needle bar height and location, adjusting needle thread tension, adjusting cam stack, setting the presser foot height, feed dog adjustments, take-up spring, needle bar, removing the motor, bobbin winder, hand wheel assembly, wiring diagrams, lubrication and oiling, hints for adjusters and mechanics and much more!
In addition to picking the best parts from the two machines, I also replaced the bobbin tire, motor belt, rubber leg cushions[2], power cord and light with brand new parts. The light is now a super-bright energy efficient LED bulb that makes it very easy to see what you're sewing. And though it wasn't at all difficult to control the speed after all the adjustments and fine tuning were done, I decided I wanted to take speed control to the absolute extreme by replacing the old button pedal with a new electronic foot control pedal. What a dream to sew on!
Quality Results
Powerful enough to sew through thick upholstery, denim and leather, the machine also handles delicate fabrics very well since the presser foot pressure is adjustable. Compared to those five aforementioned new machines I used, this Singer 328 beats them all. Easily. The proof is not only in the experience of sewing with the machine, but in the results too. Have a look at the excellent stitch quality: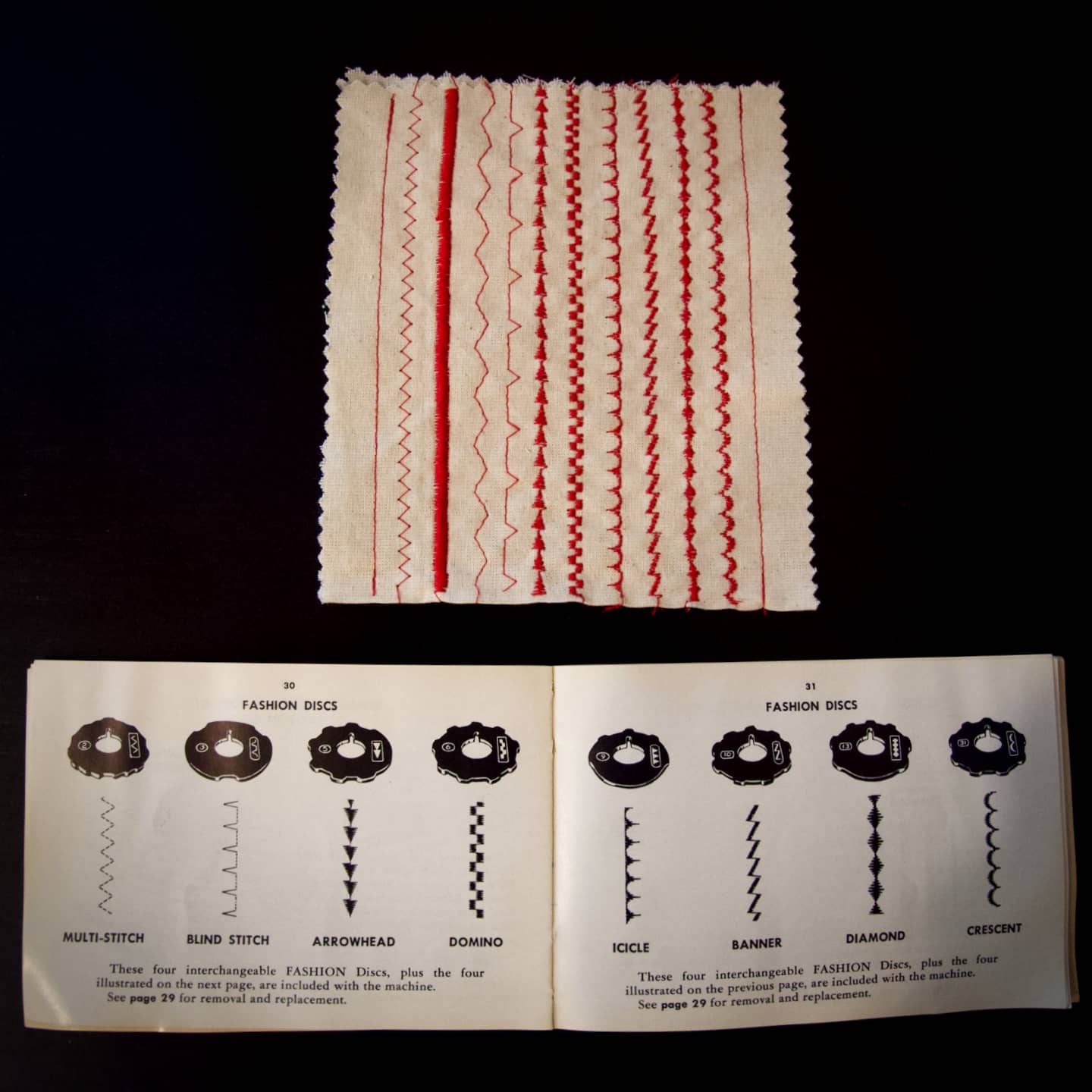 I just wanted to sew…
It was never my intention to become a sewing machine technician — I just wanted to sew! I learned a lot about sewing machines (and sewing in general) by restoring this Singer Style-O-Matic 328 sewing machine, and it gave me tangible proof of the difference that quality parts can make, while also validating my conclusions about those other machines, especially the Bernina. They really don't make things like they used to!
The five new sewing machines that I had purchased this year, culminating with the catastrophic Bernina 480, had left me questioning everything and I even started to doubt myself. So taking an old machine like this one and successfully turning it into a superb machine that any sewist would be proud to own was exactly what I needed to demonstrate to myself that I'm on the right path and to teach me that perhaps I need to give myself more credit now and then… So with this fresh influx of sewing machine knowledge and a restored confidence in my abilities, I started looking at sewing more seriously, which lead me to look at industrial sewing machines. Long story short, I recently purchased a cast-iron industrial Jack Sewing Machine…
So yes, after all that work restoring the Singer Style-O-Matic 328J sewing machine, I no longer have room for it in our tiny apartment anymore! As much as it pains me to part with it, I've decided to list it on Kijiji so that some lucky sewist can enjoy this amazing machine, rather than letting it sit in a corner collecting dust. I'm including a ton of accessories with it too, including the original accessories box, original printed manual, zigzag throat plate, straight stitch throat plate, darning/lifting plate, zigzag foot, general purpose foot, special purpose foot, button sewing foot, narrow hemmer foot, multi-slotted binder (bias binder) attachment, ruffler attachment, seam guide, pack of needles and all 9 fashion discs for decorative/ornamental stitches. Bonus: I'm also including 40 brand new all-metal bobbins, a brand new adjustable zipper foot, extra spool pin felts, Singer machine oil, Singer gear lubricant and a printed copy of the service manual for the machine. Everything you will ever need!
Singer 328J Specifications & Highlights
all metal parts
up to 1100 RPM
exceptional stitch quality, strong & fast
for straight, zigzag and ornamental stitching
lock stitch, reversible feed
single or two-needle stitching
semi-automatic bobbin winder attached to arm
4 mm maximum stitch width
4 mm maximum stitch length (6 stitches per inch)
⁵⁄₁₆-inch presser bar lift
7⅛-inch working space to right of needle
nine fashion discs for decorative/ornamental stitches
stitch width lever and needle position selector located at front
holds two spools of thread and two single needles
numerically graduated thread tension accommodates two threads