Tap Works Pub recently opened on St. Clair West where Fresco's Fish & Chips used to be. They've clearly put some money into the decor and have drastically changed the interior beyond recognition.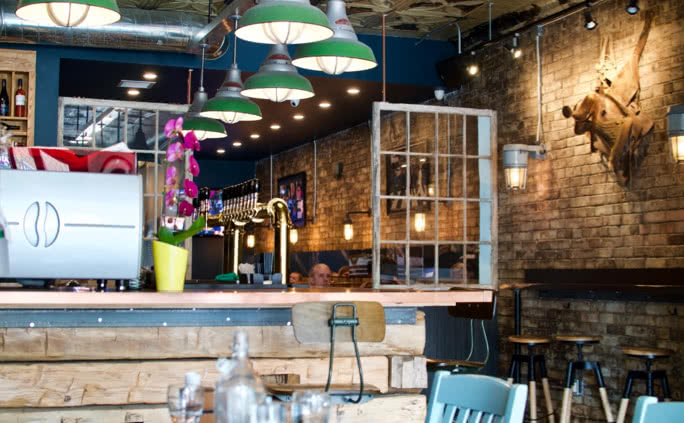 The alcohol menu is extensive and they have a great selection of beers.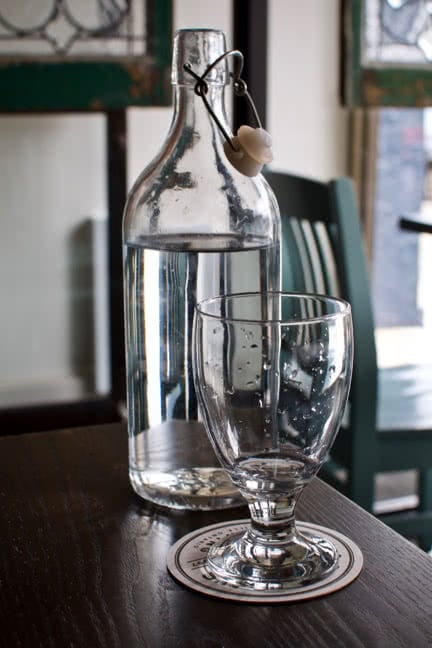 I ordered a 20-oz glass of Cameron's ($7.95) and 1-pound Chicken Wings (salt & pepper, $14). The menu said "sea salt and pepper," but I could have sworn they used kosher salt, not sea salt. Two or three of the wings that I got were butchered into weird shapes with the bones themselves cut and splintered, but I'm hoping it was just an unfortunate portion and that their chicken wings aren't like this all the time. Apart from that, they were tasty and juicy wings.

I would have liked to have some carrot sticks along with the celery, but the menu did clearly state that it came with only celery, no carrot. The dill dip was good, even if I would have preferred some classic blue cheese dip that normally comes with wings. I also asked for some Frank's hot sauce on the side, but they gave me a side of what I'm guessing was their "Fatty Franks" sauce which tasted like it had melted butter and parmesan cheese. It was pretty nasty actually, so I stuck with the hot sauce that came in the condiment tote alongside the ketchup, which tasted like it was Frank's hot sauce mixed with Asian sweet chilli sauce – much better for dipping.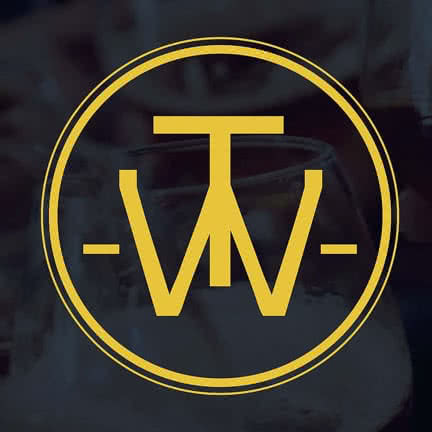 816 St. Clair Avenue West
Toronto, ON M6C 1B6
(416) 546-2460
DineSafe
Tap Works Pub is a cozy new addition to St. Clair West with a great selection of beers. For someone who's really picky about chicken wings like I am, they serve some decent wings.