Taste of the Danforth 2011
This past Sunday, my wife Michelle and I went to Taste of the Danforth not too far from home.
We arrived early in the day around mid-afternoon so the streets weren't too crowded and the lineups for food weren't as long as I expected. But by the time we left, after a short blast of heavy rain, the streets were packed tight and you could see some lineups for food that would easily take an hour to get through. The two longest lineups we saw were for the best calamari on Danforth for 16 years and a lineup for these pork gyros that looked amazing. I would have liked to have tried both of those but we weren't prepared to stay in line for that long. I wonder if it was worth the wait?
Here are some photos: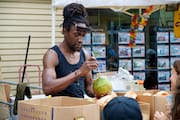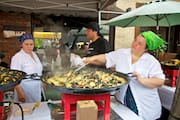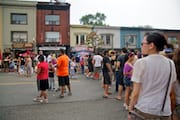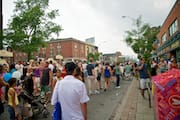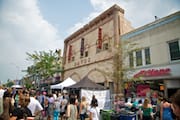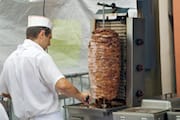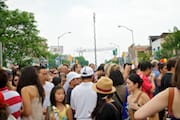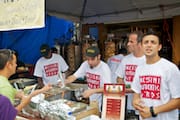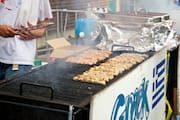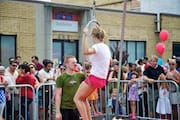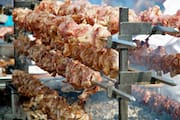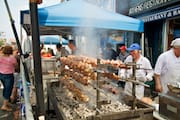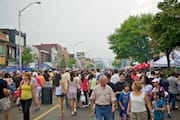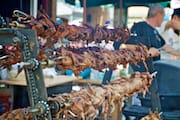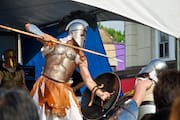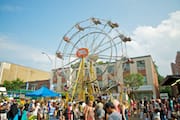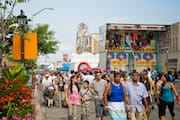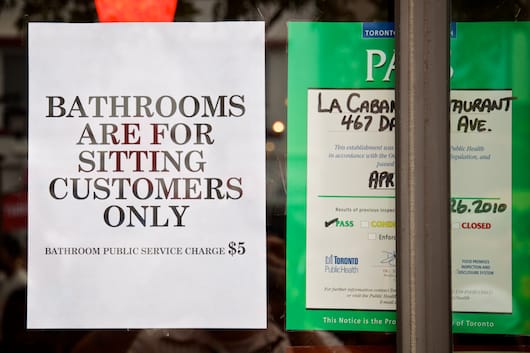 The only restaurant we saw that wasn't participating in the festival (which we thought was very odd) was this Mexican restaurant called "La Cabaña Restaurant." They took their displeasure with the festival a step further with a sign stating a $5 charge to use their bathroom.
We started out spending some time going into all the various shops along the Danforth (like a pet store, an organic grocery store, etc.) but we quickly decided against it since there was already so much to see on the streets and we didn't want to get too tired before "seeing everything."
There were, however, two stores that caught our attention. First, an optical store for rats called "Ratas Optical" – I guess rats need glasses too?[1] Wow, Toronto is very civilized! And the other was one called "Melonhead" which we initially thought was a toy store, but after going inside we realized that it was a hair salon for kids.[2]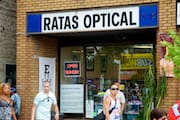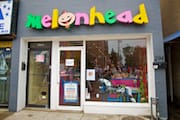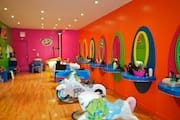 Taste of the Danforth was definitely a lot of fun, even with the brief blast of rain that we got. Street festivals like this are one of the many reasons why I love Toronto.