Back in , I blogged about Calgary Transit directions on Google Maps and now almost 600 days later (598 to be exact), you can now get TTC directions on Google Maps.
Here's a snapshot from my iPhone: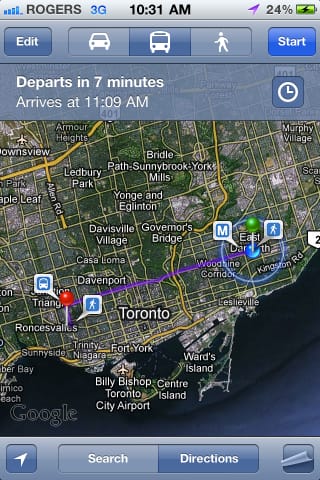 it's great to finally have this feature in Toronto – I got really used to having it in Calgary and relied on it quite a bit. The TTC system is much larger than Calgary Transit though, so having this on your iPhone is an even greater advantage.