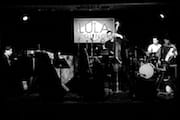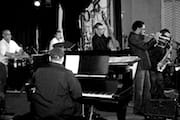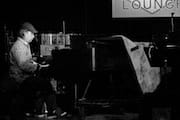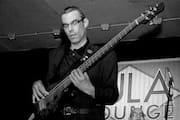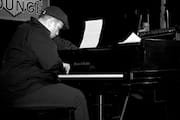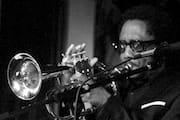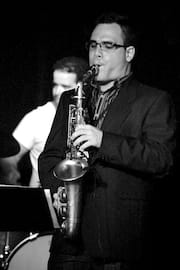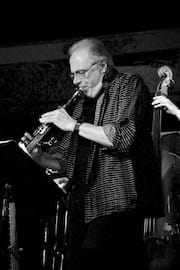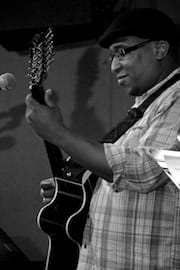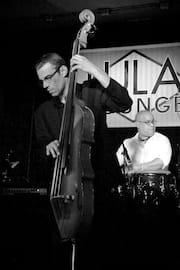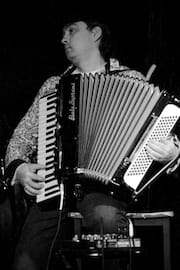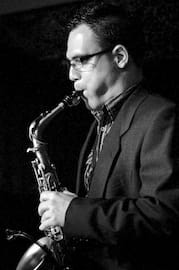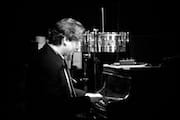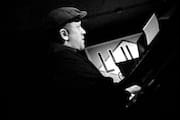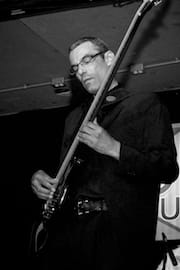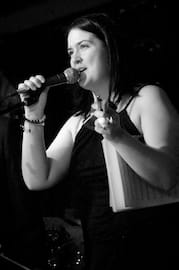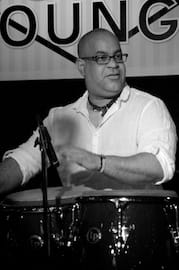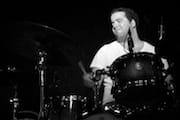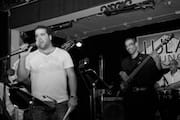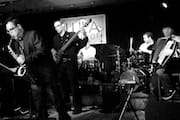 It was a great CD release with a lot of top-notch musicians playing superb music!
As for the photos though, I really hate these photos and can't believe how bad they turned out. What a shame! it's very hard to take decent photos without any light though, like I mentioned in my previous article, "Bobby Carcassés at Lula Lounge":
For my liking, a lot of the photos are too grainy, not sharp enough and have too many distracting shadows, but it's also too intrusive to use flash for a show like this and my Nikon D90 doesn't do well above an ISO speed of 800… Pathetic. (I had rented a Nikon Speedlight SB-900 last weekend which I used for the Jimmy Bosch concert – very cool, I gotta get me one of those!)

[…]

…I've also realized that the weight of my Nikon D90 plus a heavy lens and a Speedlight attached is probably adding to my tendonitis issues, or at least not helping it heal any faster. So either I can not use flash, crank up my ISO and accept that the photos will suck and have a lot of noise, or, I can scale back by not going to as many events…
There was another photographer there taking photos as well and he was using flash very liberally, so about half-way through I started to use a little bit of flash too, but it still felt wrong to use it during a performance like this… (Especially since I didn't have any diffusers on me.) He was very obviously a professional photographer though, and I figured he was getting paid to be there so it made sense that he'd use flash and do "whatever it takes" to get good shots. I just tried to stay out of his way and let him work, but I must admit, he was so into his job that I found it a little distracting to watch the show. But maybe that's just me… And at the end of the day, he's probably got a lot of great shots, and all I have are these…
Not being able to play bass lately, I've been spending more time with photography the past couple of weeks – wow, it can really be an expensive hobby! But the tendonitis in my right wrist is getting super painful, so I've decided I won't rent the speedlight anymore until it gets better. (I really should buy one eventually though – an expensive hobby indeed!) And I've been thinking that maybe I should give photography a break for a while – carrying a heavy camera and lens definitely doesn't speed up the healing process. it's hard enough to not play music though, and now to not pass the time with photography either!? And to make matters even worse, I'm noticing that typing on the computer and using a mouse are not the most pain-reducing things I can do either… What's left? Argh!
Anyways, check out Amhed's website, AmhedMitchel.com for more information on his awesome CD – he's got a lot of great musicians on there! And of course, lulaworld.ca and lula.ca have lots of information on the many events going on this month at Lula Lounge – check it out!
Next up, photos from Yani Borrell's CD Release on the same night – I'll get them up as soon as I can!