Casa Imperial Fine Chinese Cuisine
Just east of Warden Avenue on Steeles, where Scarborough borders Markham, I stumbled upon Casa Imperial Fine Chinese Cuisine entirely by accident. Driving east along Steeles Avenue, I drove by a massive Victorian mansion, complete with a parking lot full of only expensive cars — Audis, Mercedes, BMWs, Land Rovers… And what? A sign saying Chinese Cuisine? I just had to turn back and check it out!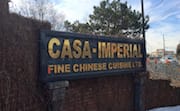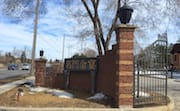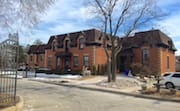 I'll admit that the multitude of luxury cars in the parking lot did scare me a bit, so I thought I should ask to see the menu before being seated. While waiting to be greeted inside the main foyer, I was able to spot their wedding menus, with prices of $1000 and up, but for ten people or more. When I got my hands on the dim sum menu, it seemed very comparable to Crown Princess, so it wasn't too pricey.
Having just come from a physiotherapy appointment, I was dressed in very casual attire. I could tell that they didn't want to seat me in any of their larger, nicer or more formal dining rooms (they have many). Instead, I was taken to a small, very secluded "private" room with elderly seniors dining in similarly comfortable attire. Perhaps I was under-dressed, but the way they handled it felt outright discriminatory and almost shameful. We were the misfits. Not a great start.



The decor of the place was elegant but not over-the top luxurious like at Crown Princess, while the table settings and especially the tablecloths, were remarkably similar to Crown Princess.
I was dining alone, so I had to limit my choices to just five things. I stuck with the better-known staples and ordered Super Har Gow Jumbo Shrimp Dumplings (#5 — $7.10), Siu Mai ($6 — shrimp & pork dumplings with conpoy — $5.10), Meat Dumplings with Crab Meat (#9 — Shanghai style — $7.10), Scallop Dumplings (#14 — with Baby Bok Choy — $5.10), Beef Balls (#22 — with watercress — $3.10) and an order of Mango Pudding (#34 — $4.10) to finish things off.








The entire meal was completely unremarkable. Respectable dim sum, but absolutely nothing special.
The scallop dumplings were notably fresh but a little bland and lacking flavour. The crab dumplings were a let down, and while the jumbo shrimp in the har gow were indeed very large, it seemed like a complete out-of-place waste of such large shrimp. The beef balls would be hard to mess up, but like the Siu Mai, were very pedestrian and uninspired.
The mango pudding was nowhere near as good as the one at Crown Princess but about on par with what you'd expect at cheaper run-of-the-mill dim sum places.
I was expecting a lot better food at this price point, but I know many cheap Chinese restaurants across Toronto that would blow this food out of the water. Easily. And the service was not any better. Polite, but extremely transactional and stuffy, almost to the point of being rude and arrogant.
Would I go back? If I was in the area, I might give it another shot out of curiosity, but I'm not about to go out of my way to venture all the way out there.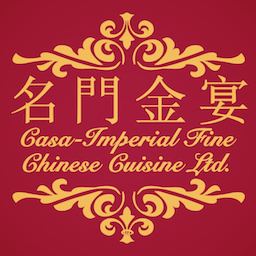 4125 Steeles Avenue East
Toronto, ON M1W 3T4
(416) 756-2788
DineSafe
Though the prices and their target demographic are similar to that of Crown Princess, there's just no comparison. Crown Princess, on a bad day, is miles above Casa Imperial. Not even close.