Exactly one week after moving back to the St. Clair & Christie area, (after visiting the Wychwood Barns Farmers' Market and Greenhouse on a Saturday morning), Michelle and I walked along St. Clair all afternoon from about Dufferin to Bathurst to take a look at some of the shops. Our first choice for lunch was The Stockyards, but there was a huge lineup and about a 45 minute wait (even late in the afternoon!), so we ended up at El Rincón Mexicano for a late lunch.
Here are some of the photos I took during our lunch at El Rincón Mexicano a couple weeks ago: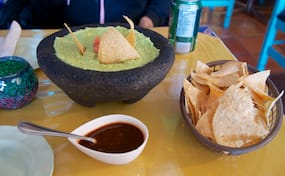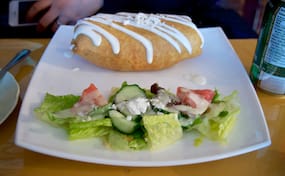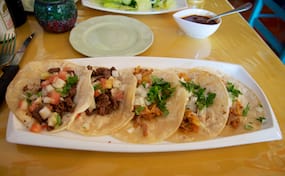 El Rincón Mexicano has live Latin Jazz on Thursday nights. So, as I mentioned before in my write-up of Jazz Bistro, I don't like to review restaurants with live music since it's an obvious conflict of interest with my job as a musician… Nevertheless, I still wanted to at least share these photos.
Be sure to visit ElRinconMexicano.ca for more information, lots of photos, and even videos from El Rincon Mexicano.