One of my favourite places to visit in Toronto is the gorgeous Toronto Reference Library just north of Yonge & Bloor.
I've gone a handful of times to work there with my laptop, and every time, just like everyone else, I snap a couple photos with my iPhone thinking to myself that I should eventually return with my camera to take some better photos.
after going to Taquería Burrito Bar for lunch, I headed to the Toronto Reference Library with my camera, but after taking only one photo I was immediately told by one of the security guards at the entrance that photography was prohibited. What? I've taken photos there all the time with my iPhone…
And then just after going to Taquería for lunch once more, I again headed to the Reference Library with my camera. This time I wasn't stopped by anyone, in fact, a member of the library staff smiled at me and encouraged me to take more photos from a different angle as well… Hm.
So I'm not sure they're totally clear on what their policy is on photography at the library, but I hope to get a clear answer soon so I can return with my camera and take some more (and hopefully better) photos there. it's truly a gorgeous place!
Here are some quick photos (below) that I've taken over my various visits to the Reference Library. Some of the photos were taken with my iPhone and some with my camera, but a lot of them were taken from inside the elevator. I'm waiting to hear back from the library before I venture out again to get more creative with my shots…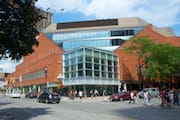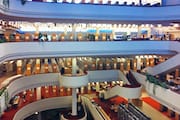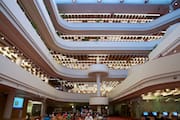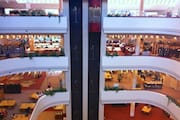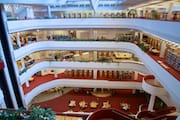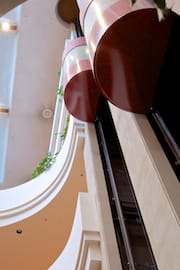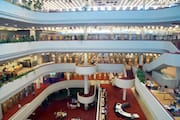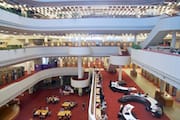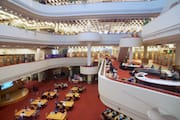 What a gorgeous place, no? I love Toronto!