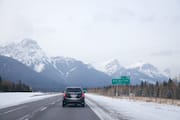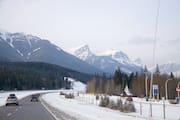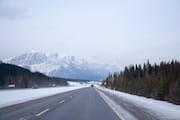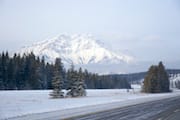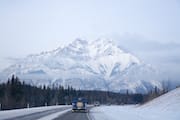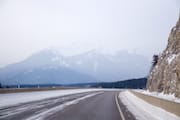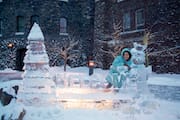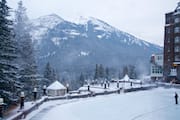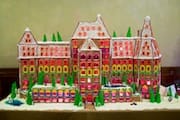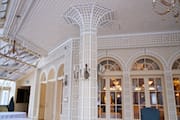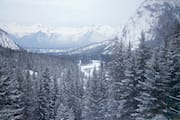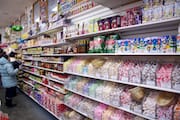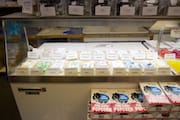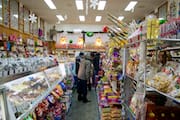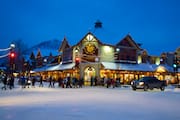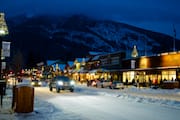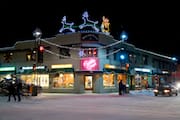 Michelle and I have been to Banff in all seasons and it's a gorgeous place to visit at any time of the year, even in winter. I was able to snap some quick photos on the drive there while Michelle took the wheel for a bit, but it was her very first time driving in snow so I was more focused on looking far ahead and making sure Michelle was doing okay…
My health wasn't all that great when we went either, so I wasn't able to accompany my family on their hike up Johnson's Canyon. Plus it was way too cold for us anyways, so Michelle and I stayed behind and watched a DVD in the rented minivan. But it wasn't very long at all before my family returned from their hike and we were on our way to the town.
I hadn't been to Banff in a very long time, so visiting the Banff Springs Hotel, walking through the tourist shops downtown and, of course, making a trip to the candy store, was an excellent way to spend the day. We left relatively early in the evening just as it began to snow.
While I drove back to Calgary through the snowfall in the pitch-black night, listening to my Dad laugh hysterically as my family watched a movie in the back of the van was by far the most entertaining way to end the trip… Good times!