Back in June 2011, my wife Michelle and I went to St. Lawrence Market for the first time and we've been back many, many times since then. In fact, we've been going every two weeks for the past year to do our grocery shopping there. I love that place!
St. Lawrence Market is the #1 food market in the world, according to National Geographic, so it would be a shame to live in Toronto and not take advantage of such a marvellous place. In fact, I can't believe it took us so long to finally make our first visit.
I've been collecting these photos over the past several months with the intention of sharing them so that you might be inspired to visit: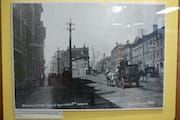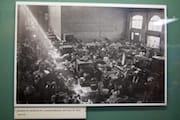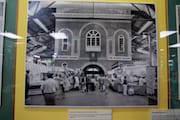 Like the Toronto Reference Library, St. Lawrence Market is one of my favourite places in Toronto. (And running into celebrity chefs doesn't hurt either!) It's a very beautiful place with a long, rich history and there's just too much to photograph in a single day. Usually, my hands have been full of grocery bags as I've taken these photos… Hopefully this quick photographic overview inspires you to visit St. Lawrence Market!
Visit StLawrenceMarket.com for much more information.