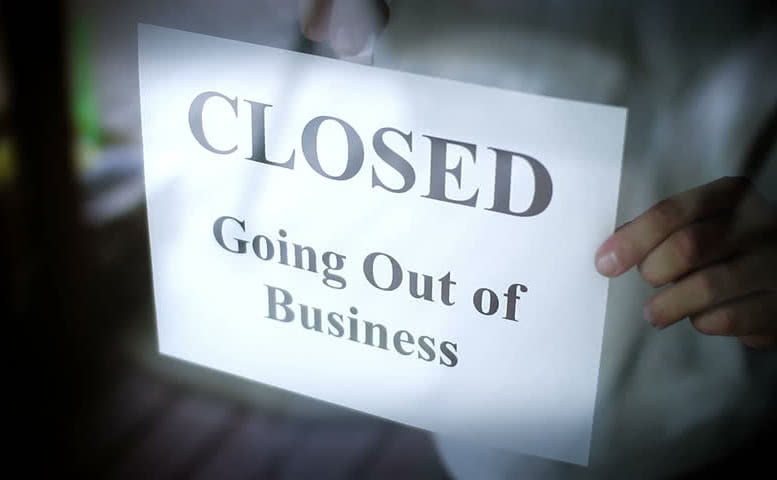 After just two years in business, I decided to close my online shop at the end of May. I had realized the inevitability of this earlier in the year, but at the time it was a difficult step to take because it felt like failure, or like I was giving up. The numbers just didn't make sense to continue, though, so it didn't take too long for me to finally make peace with the idea. I could have closed up shop sooner, but I wanted to have a final "second year anniversary sale" to try to get rid of as much inventory as I could, and more importantly, I wanted to give customers ample notice to use up all of their outstanding gift cards.
Due to ongoing health issues, my schedule is frequently forced to change on a moment's notice; I have to live day-to-day and it's made it completely impossible for me to work for more than ten years now. I still have a hard time saying it out loud, but a little over two years ago I finally accepted that my music days are over. In order to fully turn that leaf and resist the temptation to keep going back and forth about it though, I knew that I needed something new to pursue, so I figured that starting my own work-from-home business would be a reasonable solution. Ha! Anyone who's ever started their own business will tell you: starting a new business is a lot of work and it takes much more effort, time and energy than working as an employee for someone else. So if I'm not healthy enough to work even a part-time job anywhere, why did I think that I'd be able to properly run a business on my own? In hindsight, this business was doomed to fail from the start. My health was constantly getting in the way and preventing me from ever giving the business 100% of my efforts, plus the added stress of underachieving further affected my health in a never-ending cycle. My wife is relieved — elated even — that I'm closing up shop, putting an end to the constant stress and removing this heavy weight off my shoulders. What was I thinking?
Nevertheless, I don't regret setting up a business and doing this for two years because I did learn a ton, I had goals to work towards and it gave me a lot to do on my "good days." I also don't complain that my sales volume was continually low, (other than masks, of which I sold tons), because I didn't spend a whole lot on marketing. Without marketing, businesses don't exist. But the fact that my sales volume was low was actually a blessing in disguise! Not just because it saved me the work of picking, packing and shipping orders, but more because the cost of shipping was so absurdly high that it often made me lose money on orders rather than turn a profit.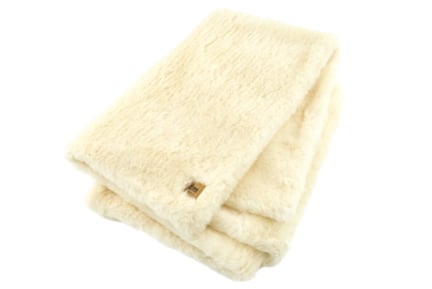 Here's an example: I was selling some super nice "Deluxe Ivory Faux Fur Blankets" for $40 but offered them at a bargain price of $25 during my second year anniversary sale in May. By the time I paid for raw materials, packaging, shipping supplies and shipping costs, guess how much I got paid for my time and labour?
First, here's a breakdown of the cost of materials:
| Materials | Cost | Notes |
| --- | --- | --- |
| Faux Fur Fabric | $9.33 | $19.99 × 2 yards – 30% business discount ÷ 3 blankets |
| Twill Hanging Loop | $0.11 | $11.81 ÷ 36 yards ÷ 4 inches per blanket |
| Thread | $0.25 | estimated |
| Kraftex Label | $0.25 | estimated |
| Packaging | $0.50 | estimated |
| Shipping Box | $0.81 | $20.25 ÷ 25 boxes |
| Total Cost | $11.25 | |
And now a summary of revenue and expenses for that single-item order:
| Revenue & Expenses | |
| --- | --- |
| Sale Price | $24.95 |
| Shipping Fee | $4.95 |
| Merchant Fee | -$1.28 |
| Cost of Materials | -$11.25 |
| Canada Post Shipping | -$21.27 |
| Balance | -$3.90 |
So instead of getting paid for my time and labour, that order ended up costing me $3.90 out of pocket. In addition to working for free, it also doesn't include the cost of sewing needles, tools, machinery, machine oil, website costs, marketing, office/admin, printing, etc. The numbers just don't make good business sense: continuing like this would mean that the more orders I'd get, the more money I'd lose. Rather than earning money, I was in effect paying people to purchase these products. Crazy. So instead of looking at it as failure or giving up, the numbers put things into perspective: closing this business would be a smart decision.
Again, with numbers like these I should have shut it down sooner, but even if it meant losing money I knew that giving customers ample time to use up all their outstanding gift cards was the right thing to do.
Clearly, shipping dog beds, pillows and blankets is not a viable business. They don't weigh much, but their volume makes shipping prohibitively expensive. Charging more for shipping or raising prices would make the products much less competitive — and thereby even harder to get things going — so the obvious solution would be to find a way to eliminate the shipping costs by selling to customers in-person somehow and/or getting the products into physical stores rather than selling exclusively online. But that's a completely different business and selling exclusively online was by design, as a way for me to be able to work around my health limitations.
Like I said, I don't regret embarking on this business venture — even if I was never healthy enough to be able to give it 100% — because I did learn a lot about many different things! I'm taking it easy for now, trying to listen to my body, focusing more on my health and hoping that I'll be able to use my time to sew more now. But I'm also curious about what will be next…